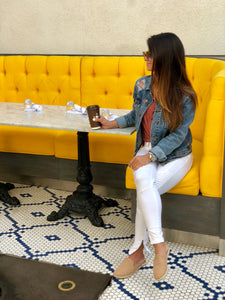 Do you want to dress in the best of the best? Well, at Aliya, you can. We have the latest trends for the BEST prices. Which means, since Fashion moves so quickly, you can keep up with the celebs without spending it all on one outfit. These shoes right here. OMG.  & they're only $48 Get them shipped to you for FREE, click here. Click here to make this top appear in your closet! Only $58 ♡   Make these shoes mine, now for only $48. Click here ♡   THANKS FOR READING! XO, BROOKE ASHLEY    
---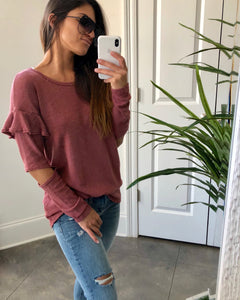 We are obsessed with this NEW ARRIVAL
& cannot wait to show it off
this weekend!
Check out how to style it...
---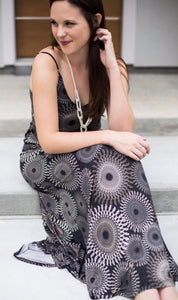 Aliya Moms!  School has started, which means you need to get your cute & comfy outfits ready to go! There's not much time for planning when you're constantly on the go with your kiddo.  We are going to set you up to look cute on the commute to & from school everyday!  Chic & Classy Momma Rompers are the first thing I think of when I want cute & comfy! If you're running late, but still have the desire to look trendy, throw on this Silk Tonight Romper $48! Freya Flat $68 Blush Bracelets $38 Karma Saddle Bag $59 Fabulous & Fashionable Momma...
---
• booties • flats • sandals • shoes • sneakers • summer shoes • the perfect shoe • wedges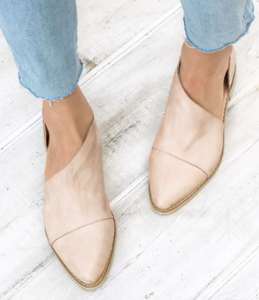 Hello Ladies! Anytime I hear the word "shoe", I'm ALL ears. How about you? Plus, we're not just talking about any shoe, we're talking about THE PERFECT SHOE for 6 different looks. A common question I'll get is "What shoes can I wear with...?"  SHORTS 1. It's really important to know which shoes to wear with shorts because you always want to "keep it classy". If you want some height, keep the heel height at a good 4" or lower, which brings me to our favorite NEW Wedges!  MAMA MIA WEDGE $39 BRADEN WEDGE $48 2. Another shoe that ALWAYS looks great with shorts is any & all...
---
• bodysuits • hottest summer clothing • summer favorites • top 3 summer must haves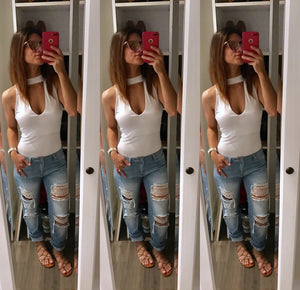 So, Aliya Girls, here are my TOP 3 Summer MUST HAVES this season!    First thing's first, BODYSUITS!  You won't regret having this staple piece in your closet and I don't stop at just one!  Bodysuits are great for so many reasons! The most appealing thing about a bodysuit is that, BOOM, you can wear them with several different outfits. So, it's not just ONE outfit, it can turn into 10.  Wear your bodysuit with boyfriend jeans, as pictured; flares with a heel, denim shorts for a festival look or throw on a super cute maxi skirt for that FAB, head turning, where did she get that, signature outfit?!   Uno, DOS, Accessorize...